Delivery Time 2 - 4 Business days
Record your swing.


For clubs or Alignment sticks
Easy set up
Adjsutable for phones with a width between 6,5 and 9,0 cm
Record every angle of your golf swing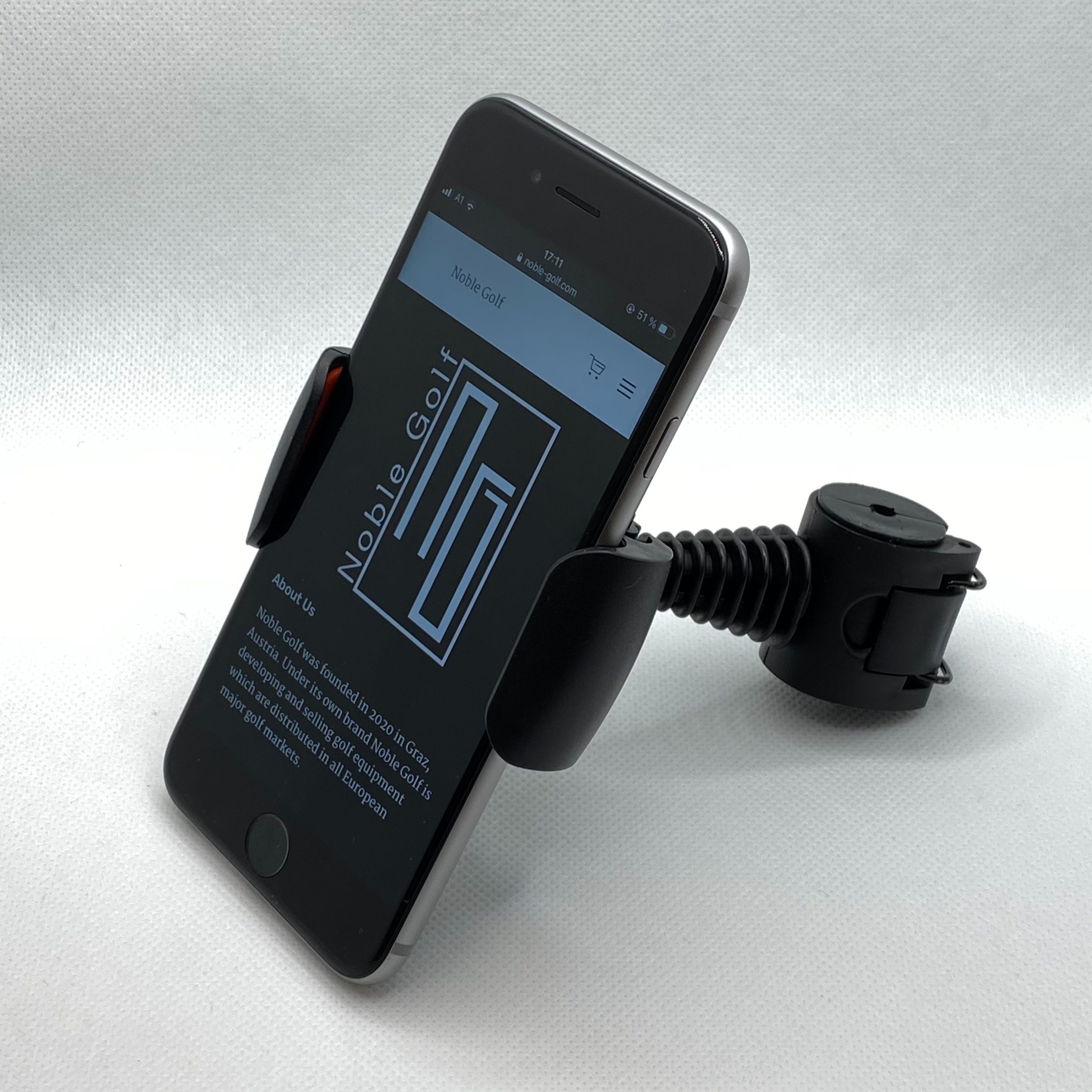 You are on the golf course or on the range and you want to film your swing?
No need to ask somebody for help, no need to try to fix the phone somehow on the bag or on the table behind you, just use our phone holder together with your club shaft in the bag or your alignment stick.
Record you full swing from every angle you want and improve your movements.



*The phone on the picture is not included and just demonstrate the functionality
You might also be interested in...
Personalized Noble Golf Tee Bag grey
29,95 €
Noble Advantage Golf balls
22,80 €
From 50 € up - FREE Shipping in EU with discount code "50UP"
not combinable with other discount codes